Dropbox is a cloud storage service operated by the Dropbox Inc. company. This company is located in San Francisco, California. DropBox provide many other services like:
Cloud storage for files (photo, documents etc.)

File synchronization

Personal cloud services

Client Software
According to the recent news, Dropbox company makes some changes in their website for the better image previews of photos and design files. In a few days you are able to see good improved image previews on the website.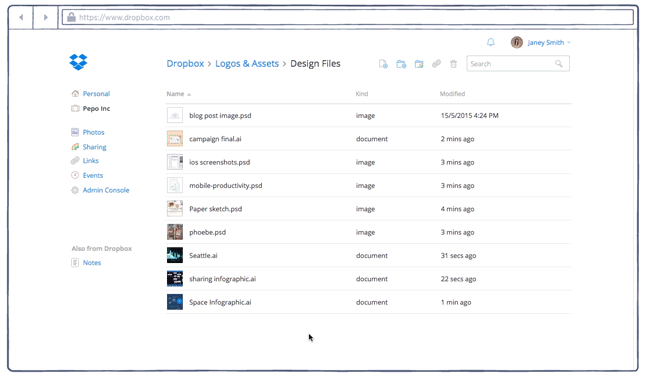 The Company uses new tool for this function on their website and with the help of this tool, users are able to view and zoom JPG, BMP, photo shop PSS images and BMP file in better way. Below we provide a GIF file, which show how this new feature work in the Dropbox website.
According to the Dropbox, you can view postscript (.esp) files, photo, scalable vector graphic files (.svg) and Illustrator (.ai) file better previews even high zoom. You can see accurate color matching with high resolution.
Other good news for the user of Dropbox is that web app is also supporting the all these features. You can see art-board and Illustrator file and you can also download file from the web without check entire vector images.
We hope that you people love these new features of Dropbox, if you have any problem regarding DropBox Provide Better Image Previews for Photos, then you can ask in the comment box.