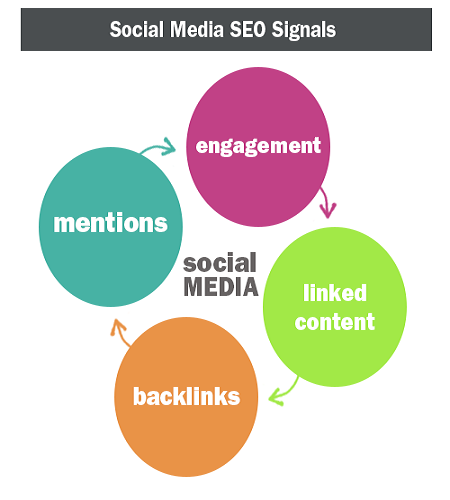 Now Google team is paying attention to the value and importance of social signals for SEO. In 2014 they said social signal are not an active part of their ranking algorithm which was totally apposite to what they said in 2010. We all know what the role of social in a digital marketing is social has power to drive traffic to your website both organic and via paid way. So what does the real impact do social have on our SEO efforts in 2015?
Increased Traffic
To introduce of Penguin, many social sites changed all of their links to no-follow. This troubled SEO and webmaster, however, these links still provide traffic and in the result may be more valuable than ever.
Traffic from social signal is what like by Google, and those no-follow link from your social media file is playing an important role to increase it. Through social signal Google knows about, what your site is being talked. A crucial time comes when your link is share than the real value comes to play. If your content is good, people will share it and then social signal turns to link.
It's here where social  signals turns to link and then it became a huge win for our SEO efforts.
Social Link Building
Natural links always matter a lot, however it more difficult to earn and leverage, you have to totally prepare to get full advantage of this link. You need to make sure that your landing page is fully optimized to catch and track traffic coming from social channel. You social profiles have a good hard look and make sure they're well optimized for optimal result which link back to your main website.
Has a YouTube channel? Link back to your website by giving description using twitter? Add a link in your profile. so this optimization of your account is another win for our SEO.
Increased Domain Authority
There is no description to support social signal as a driving force in a site's domain authority. if you look at backlinks ranking factors, you can see some section dedicated to social signal which indicate social "may increase a website's overall authority. As more traffic is generated by social channels to your sites, perceived value and authority and these whole act is recognized by Google as" brand signals". So its another win of our SEO efforts.
Tapping Into the Social Chatter
The increased importance of social signal towards the sea prompts you to step up your social media presence. Concentrate on creating unique content, whether it is an article, infographic, survey or video, use it to gain attention on your social media outlets and pass it on some needed social authority, keep in mind.
you have to engage with your social media contacts. following or commenting on social media, post and forums help to drive links to your social assets and increase momentum for the loop of SEO efforts.
Google may not tell us the importance of social signals, but there is no doubt it plays an important role in SEO. Social signal is going to build more links and traffic to your website, it's always going to have great assets for SEO.