Every website has a contact us page because it is a great way to get feedback from your visitors. In this blog we will discuss how to add contact us page to drupal website. Let's go with us to add a page to your drupal website and get the website development services online.
Enable the contact module – First, you need to enable the contact module in order to do this go to the module page and enable the contact module. It comes installed by default with drupal. For this you need to tick the checkbox and enable it then press the save button.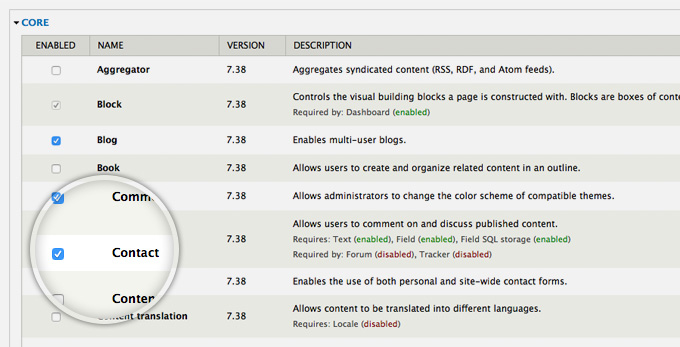 Next go to structure – contact form page.
Once If you enable the module, a default contact form already created for your convenience. You can edit it according to your requirement and use it as the template.

Add link to your menu – Secondly, we need to add this form to menu. To do this go to Structure- Menus then click on add link that is right next to the main menu. Add "contact us" as a menu link title, and "contact" in the path field and hit the save button.

Now your contact page is ready, but now it not be accessible by non-logged users, so we need to fix it in the next step.
Grant permission to use your contact us page for external users – In order to allow your regular visitor to use that form go to the modules page, now click on the permission link next to the contact module.

Next, you will see several check boxes, but you must find the contact section and place the tick on the check box only in the ANONYMOUS USER column to use the site wide contact form then press the save permission button at the end of the page.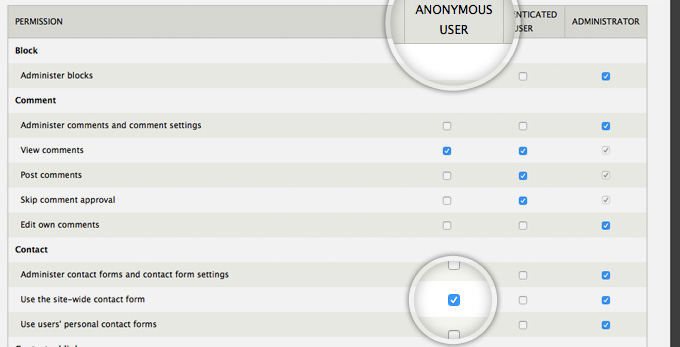 Wow, that's great you can now go to your site and check out your brand new contact us page.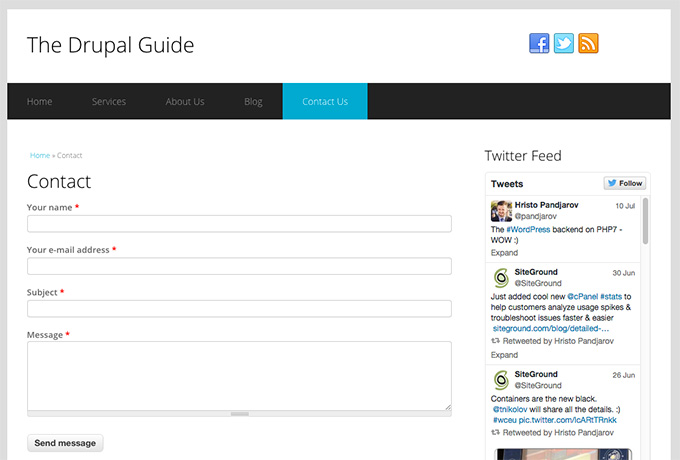 In the above snapshot you can see contact page with the contact form. By following the above steps you can easily add the contact us page to your Drupal website.