For any website we firstly need to create a first page that is called a home page, you can make a style of your home page according to your choice add a module it on later but the whole foundation will be based on the basic  first page.
Let's go to create a first page that holds the entire content of the Drupal homepage. To do this go to Content – Add Content – Basic page. By this you will go to the content creation page.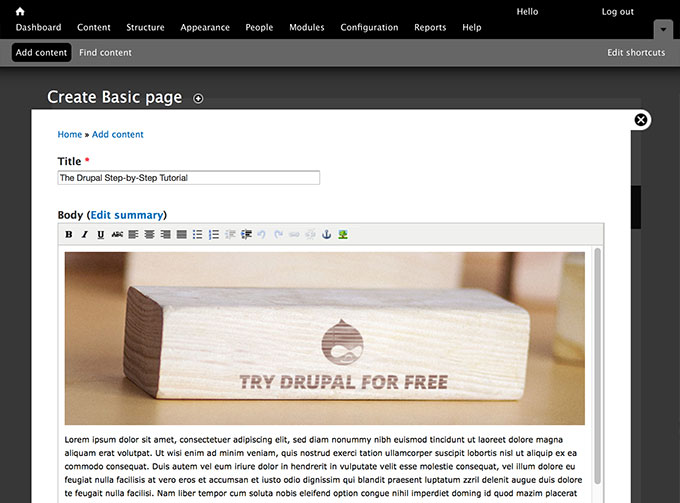 After adding content and formatting it, scroll down and expand the publishing option tab, then place checks on published and promoted to the front page.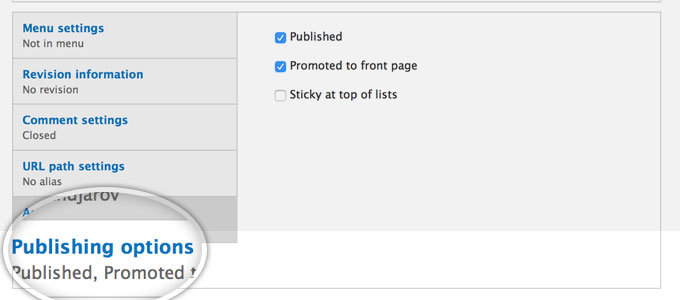 Finally, click the save button that is placed at the bottom of your page.
Important Tip – Copy the url and keep it because you will need it later. It should be look like /node/3/
Now set your new page as a homepage – Now we have a created first page need to set as a drupal homepage for the website, in order to do this go to configuration – site information.

Locate the front page section and paste the URL of the page that you have just created in the default front page field.

Now, here you can see your site homepage is ready.