In this article we are going to learn about how to edit WordPress .htaccess file. There are many method, it's on you which one to choose, here we will look at three methods, WordPress dashboard, panel method and using any FTP client for desktop.
Whenever you edit your WordPress permalink, you need to update .htaccess file. If you are self hosted WordPress user so you should know how to edit WordPress htaccess file, now I will discuss how you can edit .htaccess file easily using a free FTP client like FileZilla.
How to edit WordPress .htaccess file using cPanel
Most of the Web hosting companies provide cPanel, which makes it easier for non-technical people to handle .htaccess file. This is useful, for non-technical person who wants to change code and they can quickly do it with online editor.
Login to your cPanel and click on file manager in files section.

According to your WordPress installation directory, you will get .htacess at the root of your WP installation. If you don't see it, refer to my Create WordPress .htaccess notes to add one.

Select .htaccess file, then click on Edit file and it will open editor in new tab and you can make changes right from there.
Edit .htaccess from WordPress Dashboard
There are many WordPress plugins which provide feature to edit .htaccess file from WordPress dashboard. If you are using Yoast plugin for SEO, you can easily access it from SEO by Yoast>Edit Files settings. Edit .htaccess using FTP client: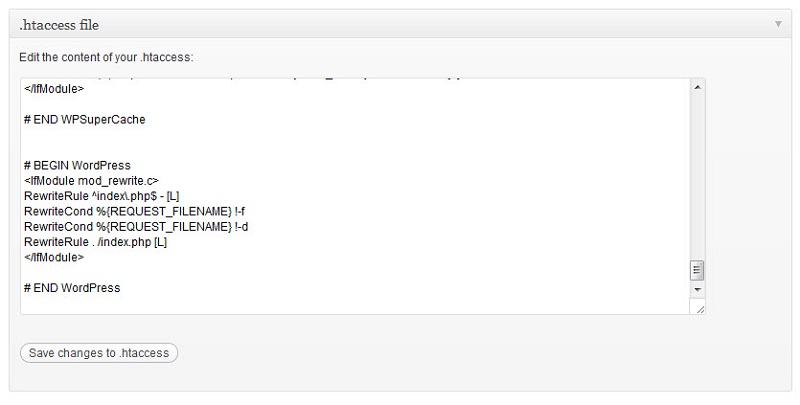 This one is one of the easy methods to easily edit .htaccess file, FTP client provides you more control. Use any free FTP client like filezilla then login to your hosting, FTP account and navigate to the root of your installation.
You have to enable hidden item to access .htaccess file, here is how you enable it:
Under FileZilla Menu options> select server> Force show hidden files.
Now navigate to your root folder of your domain, then download your .htaccess file. Now you have your .htaccess file at the root of the folder.
I hope you people love this article, if you have any question regarding How to edit WordPress .htaccess file easily, then you can ask in comment box.