If you are going to select a theme for your site, then one thing you should always keep in your mind that theme must be relevant to your site because the Drupal theme is the initial step and it handles the entire look and style of your page other side, it describe what you actually want to serve means what about your site, later if you want to change, it takes lots of time and efforts.
Select layout – It's very interesting task to choose a different layout for your site before you start selecting a theme for our single site, we have multiple layouts like a layout with the Home page, about us and services page, a blog and a contact us page.
After knowing about which type of layout with pages we need, we can start to choose a drupal theme. Now we have a thousand options because there are multiple free and paid themes no matter which you will choose just need to make sure that are listed in a reputed websites, another important factor is that they must follow a good coding practice on the other hand if it is paid theme check its developer provide quality support. Now for your understanding we take a multipurpose Drupal theme and let you know how to install a drupal theme.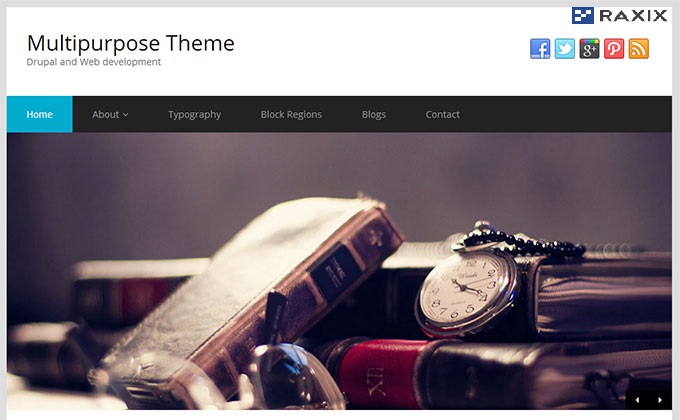 Install the selected theme – To install the selected drupal theme, just go to your admin panel and click on the appearance – install a new theme.

Now, you are browsing the downloaded theme from the Drupal official page, then click on the install button.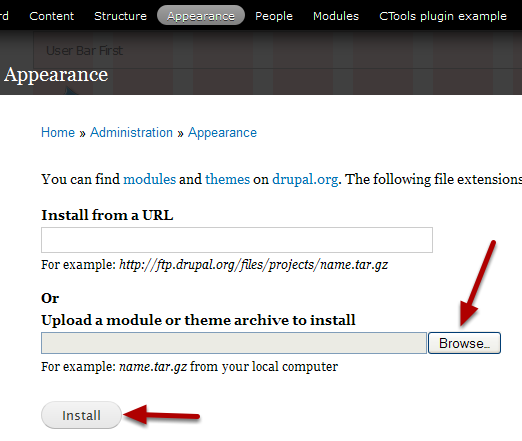 The installation will be complete in the few seconds, now you need to activate a newly installed theme by clicking on the enable newly added theme link. 

Next, you will be taken to a page where all your themes are listed and you can see here also your multipurpose installed theme, now you just need to click Enable and set default link.

Now your installation process is completed and time to start adding content to your site.