Let's go to learn .Net, collect all the information that you needed to get started like programming model, an extensive software infrastructure serve by a web platform and various other services required to build up a robust web application for a PC also for a mobile device.
Asp.net works on the top of the HTTP protocol and follow the HTTP commands and rules to set a browser-to-server for the two way communication and cooperation.
Asp.net is a Microsoft based framework, it compile code, that code is written in a different languages like. C#, visual basic.net, script and j#.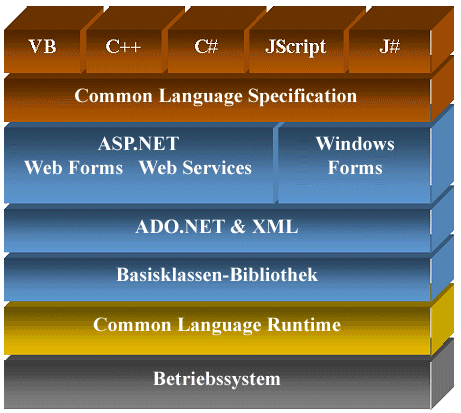 ASP .Net Web Form Model –Asp.net web forms extend the event driven model of interaction to the web application.
ASP.Net Component Model – Basically, it is an object model it provides various modules of ASP.Net pages.
Components of .Net framework – There are lists of all components of ASP.Net you must follow it step by step.