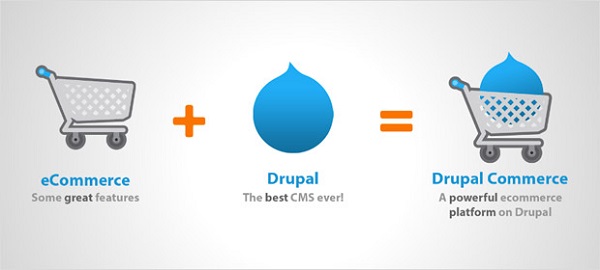 Drupal is Free and open source content management system which is built in PHP. Drupal is proving good platform for eCommerce website so we will discuss of best eCommerce module.
List of Best Drupal eCommerce Modules are as follow:
eCommerce: eCommerce is a small set of modules which is used to extend the Drupal eCommerce related functionality. ECommerce make it easy to set up a shopping cart, product pages, and checkout pages as well as to calculate taxes, balance and discount. In addition it helps to manage product listing and can create order histories, powerful reports and summaries.
Ubercart: Ubercart is also a powerful package of feature and composed of an innovative set of features. Ubercart helps you to administer process and track orders as well as to process payment. Ubercart make a snap to create product listings and interactive catalog. There are a number of features of Ubercart module that extend core package of Drupal.
Barcode: Barcode module works with CCK to create a barcode field. It can be generated easily using any symbology you choose. You can easily customize font and display your barcode as plain text.
Amazon Store: If you are thinking of selling through Amazon, you will need of this module that implements the Amazon Associate Web service. It's very simple to use, simply install and activate the module and contact Amazon for personnel Associate ID, then set up your shop using tool for product pages and shopping cart. Through this you will earn money on a commission basis.
SEO Checklist: As everyone wants to have more traffic to its website and for it you needed SEO. SEO Checklist is the best module to do SEO in Drupal, this module will set up a checklist of task to optimize your site. it also examines other modules you have installed and provide everything you needed to start the search engine optimization.
Currency Exchange: It is a very important module that you can't do without for eCommerce website. It does just what it sounds like; it allows you to post currency exchange rates on your website. This proves very useful for those who are doing a lot of international sales, because shoppers will need to evaluate prices using national currency.