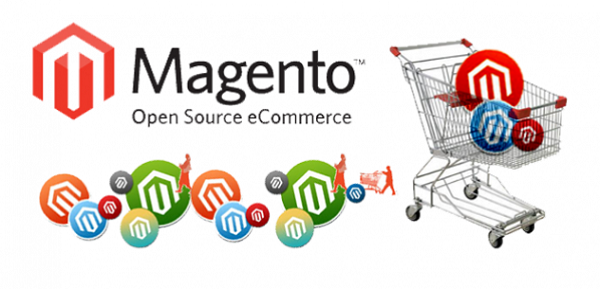 Magento
is open source content management system and very powerful eCommerce platform used worldwide. Magento has two distinct platforms, Magento community edition and Magento enterprise editions. There were also two former edition Magento professional editions and Magento Go.
Magento Community Edition:It's an open source content management system having bundles of features, developers can implement core file and extends its feature by adding magenta plugins in it.
Magento Enterprise Edition:It is derived from the Magento community edition and has the same core file, but it's not free. This edition has more features and functionality. This edition proves very useful for large business, that requires technical support and functionality, although it has annual maintenance fees.
Magento Go:It's a cloud based eCommerce solution which includes web hosting by Magento Inc. This edition need not of software installation it has built-in modules and can add Magento extension for more functionality.
We have listed below list of best Magento plugins:
MageWorx SEO Suite Ultimate: SEO is very important for any website, if you want to have SEO of any eCommerce website, the biggest issue comes that eCommerce sites regardless of platform penalized for duplicate content. To resolve this type of issues come while doing SEO, you can use MageWorx SEO Suite Ultimate Extension. This extension is specially designed to eliminate duplicate content issue, optimize site for keywords and enhance the standard of the Magento sitemap system.
Better Store Search: Now comes to search functionality, it's one of the most important features that help to improve conversion, overall usability and bounce rates. Better Store search is best extended to search functionality. This extension is powerful for enhancing searches, as it not only searches, product but also searches the sites' content
Aheadworks One Step Checkout: The Magento checkout system works perfectly fine as it uses Ajax one page checkout system, but you can also optimize this part of your website with one step checkout system and for this you can use Aheadworks One step Checkout extension. It is a very simple and easy to customize.
Aheadworks Community Blog: Adding content or blog to any eCommerce website is not always as easy that everyone thinks. If you are adding any content in your website, it should be SEO friendly for that you can use the Aheadworks Community Blog. It's a free blog system for Magento which provide a professional and easy to use system to post your content on the website easily.