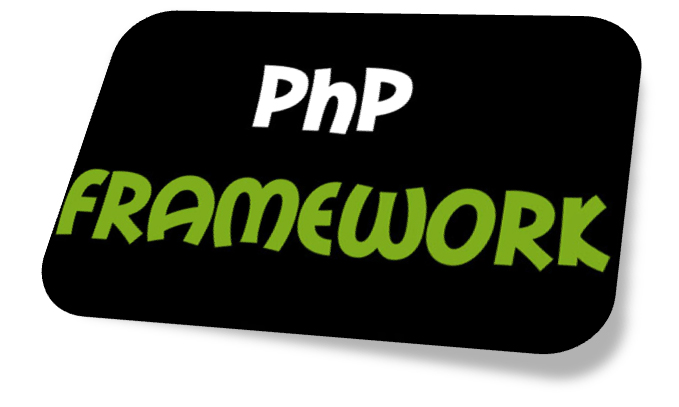 Now days it's getting more complex to build an application, however, use of framework can help you to develop your project at good speed and work better. The framework also provides facilities like keeping your code organized, scalability and long term maintenance by complying with development standards.
With the help of a framework you can devote your time on specific tasks and functionality, focus on high quality code.
Here is list of best PHP Frameworks
Laravel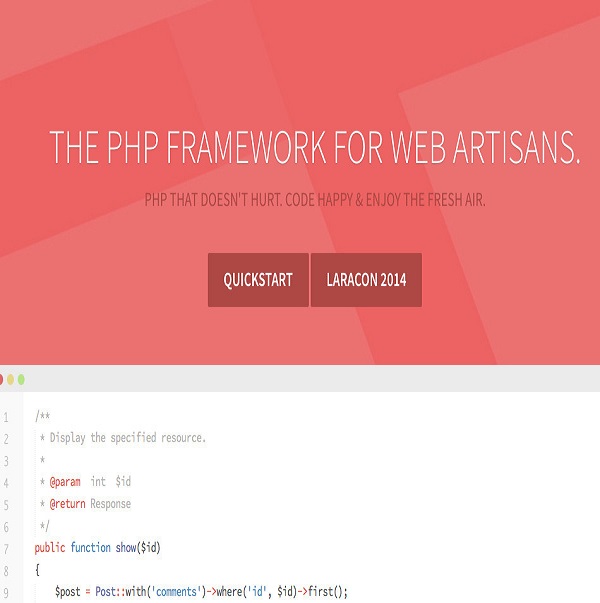 It's a PHP framework with elegant syntax, expressive, aiming to take the web development by easing common tasks, such as routing, sessions, caching and authentications. It provides powerful tools needed to build large applications with tightly integrated unit testing support and expensive migration system. Laravel can be used for simple JSONS APIs as well as huge enterprise level applications. it provides well tested and reliable code. You can manage all of your third party packages and work on SQL server, My SQL, postage and SQLite.
CakePHP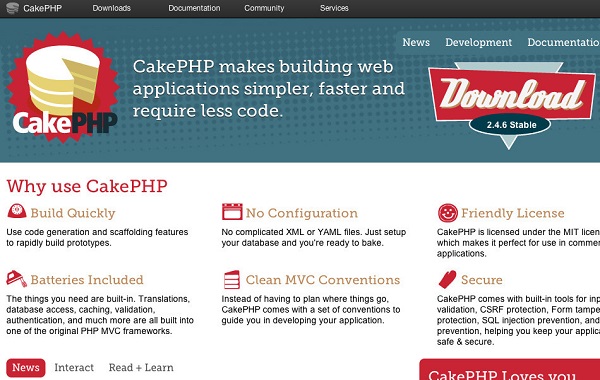 It enables to build web applications at good speed, using code generation features to rapidly build prototypes. There is no complicated configuration just setup database and you are ready to go. Translations, database access, validation, authentication all built into the framework. It can handle every aspect of your application; form the user initial request all the way to the final rendering of a web page.
The framework provides a basic organizational structure, keep your entire application consistent and logical.
Codelgniter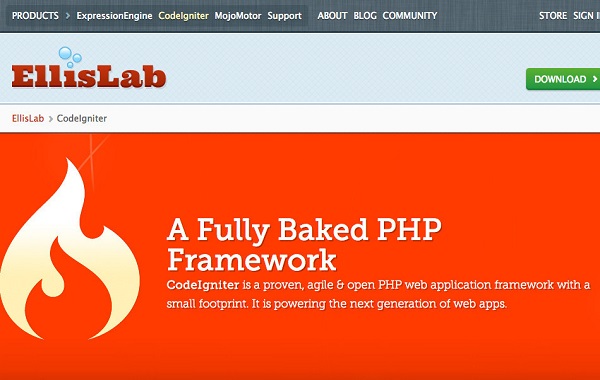 Codelgniter is a powerful PHP framework with small footprints; build for those who required a simple and elegant toolkit to build fully featured web applications. It requires no configuration with no restrictive coding rules and also offers a simple solution to complex application requirement. It features a rich set of libraries for commonly needed tasks, as well as a simple interface and logical structures to access these libraries.
It allows separation between logic and presentation, particularly useful for projects in which designer is working on templates.
Symfony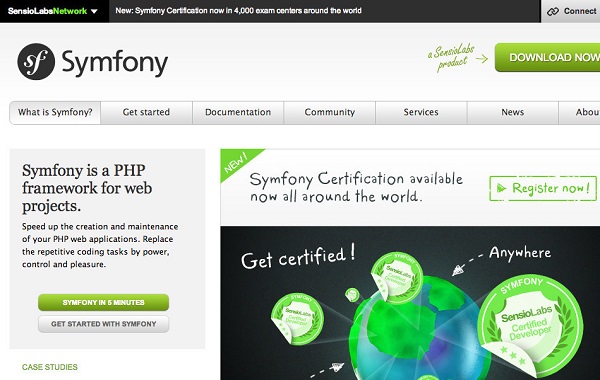 It is a PHP framework to speed up the maintenance and creation of your web applications. It provides a set of component that can be rapidly integrated into your application, combined with clear methodology to help you work both efficiently and effectively on the complex tasks.
Well, hope this information is proving helpful..