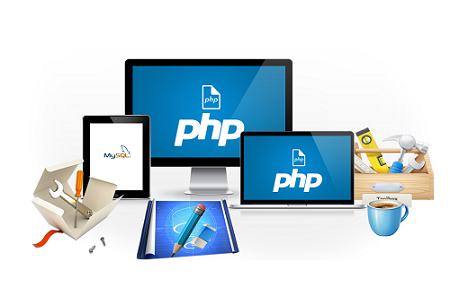 PHP is an open source server side scripting language. Website like Facebook, Digg and WordPress were based on PHP this is because PHP is faster and is the most using scripting language. It has detailed documentation, numerous ready to use scripts, a huge community and well supported frameworks. Why it is widely used, because it's much easier to start with PHP as compare to other scripting language. That's why PHP makes perfect sense to provide the huge community of PHP developers.
In this post we will talk about must have PHP development tool that can help you to improve your programming workflow.
Debugging Tools
WebGrind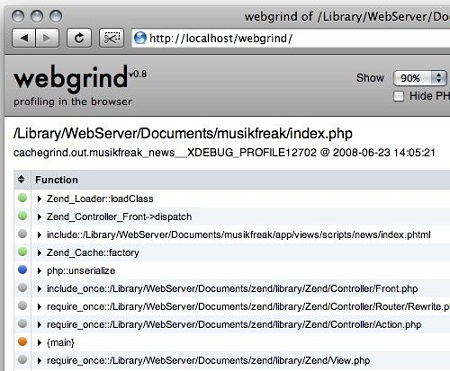 It is an Xdebug profiling Web front end in PHP5. it implements a subset of kcachegrind, install it in seconds and works on all platforms. For quick and dirty optimization it is used
Xdebug
It is one of the most popular debugging tools. It provides useful data to find bugs, in source code easily. It plugs right into many of the most popular PHP applications like phpeclipse and phpdesigner.
DBG
It is a robust and popular PHP debugger for local use and remote PHP debugging. It plugs into PHP IDE's and can be used with command line.
Testing and optimization tools
PHPUnit
PHPUnit is a popular JUnit unit testing suite to PHP3. it is a tool that helps to test the web application's scalability and stability. Writing test cases within the PHPUnit framework is easy in it.
Selenium
It is a test tool that allows you to write web application UI test in any programming language against any HTTP website using mainstream JavaScript enabled browser. It can be used in connecting with PHPunit to run and create automated tests within the web browser.
Debug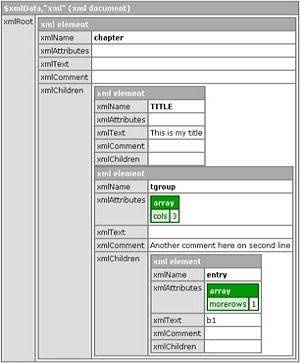 It is coldfusion's CF Dump for PHP. It is a simple tool for outputting data tables that contain information about classes, array and objects, XML and database Resources, making it very useful in debugging purposes.
Documentation tools
 phpDocumentor
It is a documentation tool for PHP source code. It has various features including the ability to output in HTML, CHM, PDF and Xml DocBook formats. It has web based and command line interface as well as source code highlighting.
PHP DOX
An AJAX powered PHP documentation search engine that enables to search titles for all documentation pages.
Hope this information is going to help you.