User Interface consists of a variety of methods that focus on visual interaction and production of any software, website or an application. The usability of the software and websites that we developed are constantly being used and reviewed by the users.
The most important component of UI design is usability. A user interface design with poor usability frustrate users and encourage them to seek alternatives as quickly as possible. There are couple of things to consider when optimizing a website or
mobile application's
user interface design for learn-ability. Users like to spend more time learning a user interface design if it is essential to their workflow. Let me explain with an example – Photoshop is a complicated software application still users spend lots of time in learning how to get the most out of the complex UI design to fulfill their purposes. Despite there are plenty of applications out there people tend to revisit again and again their favorite website/application. More people use the interface the more quickly people learn to use it efficiently.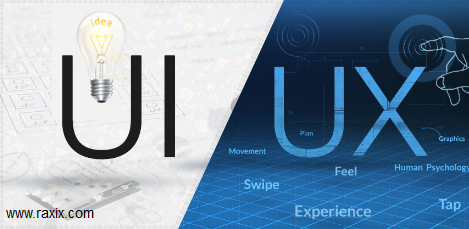 When professionals design a new interface design, it is important for them to define its roles properly. It is essential to design a website and application with easy navigation as well as a proper color combination which attract users. As we know people not only like or dislike the graphical user interface but also consider the functionality. Simple, effective functionality and great looks that every user wants to see in any design. There are many aspects that designers need to care while
designing a website
or application. Some of the followings are:-
Color Appearance:
Color schemes can make or break the feel of any design. Most effective is the light text on a bright background and vice versa. This will maintain the visibility as well as the consistency of UI.
Content:
The text on the interface is the only source of information for a user. It must be grammatically correct and must not contain poor sentencing. Make sure content is professionally informative.
Proper Navigation:
UI flow diagrams should be properly crafted and implemented for the smooth transition. If navigation from one screen to another is slow or directing the user to an undesirable destination, then there are the chances that user may stop using your website or application. If you want to endorse your brand, you can contact us or send in your queries regarding
UI/UX design services
. Let us help you get to the heights your website/software deserves.