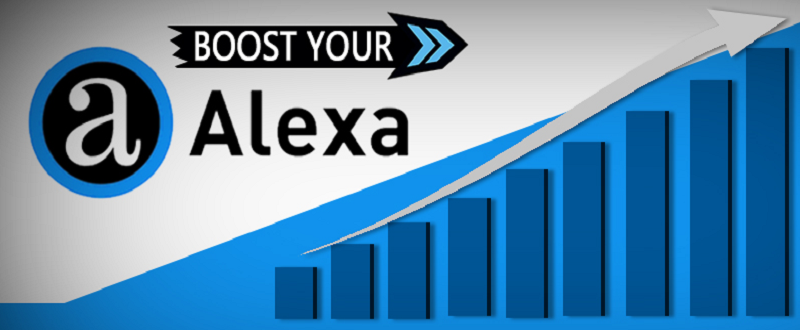 Do you want to improve your website Alexa ranking? Here we are going to discuss 5 ways to increase website Alexa ranking.
Alexa Internet Inc is a California based company which is a subsidiary of Amazon. Its toolbar collects information about how much traffic is generated on a website on the basis of which, it provides rank to your website. Alexa website ranking is universally accepted. Your Alexa ranking plays a crucial role in directing ads on your website.
Ways to Improve Your Website Alexa Ranking
Install Alexa Toolbar: To improve your website Alexa ranking, it's very important you should have installed the Alexa toolbar. Alexa provides firstly good ranking to a website, which is using the Alexa toolbar. Rank provide by Alexa is on the basis, website open by browser is having Alexa toolbar. If you have a new website so you are the one of those who is going to open website daily, so it's important to have the Alexa toolbar in your browser.
Add Alexa widget to your website: You should also have an Alexa widget to your website. If a new visitor is coming to your website, does not have an Alex toolbar in its browser as soon as new visitor comes to your website hits Alexa widget and helps to improve your website Alexa ranking.
Regular updates: No one likes to visit dead site, if you regularly update your website than its going to help increase your website ranking. you have to keep updating unique content on your website which helps to get better Alexa ranking.
Traffic: More you update on your website, more you get new visitors to your website, which in turn going to increase traffic on your web site. As traffic increases its going to improve your website ranking.
Back links: Create a good number of bank links which in turn increase traffic to your website. Create back links on

social media

and be active on social media. Social media is a place from where you can enroll more traffic, if you have a unique thing on your website, and this will help to get better ranking.
Conclusion
If you use all these techniques which is given above, I am sure that within a week you see a huge change in your Alexa ranking.